Visit a country anywhere in the world, and you might find a cabinet door finished by Randy Sikora
The roots of Techwood Fine Finishes goes back to the 1990s, when Randy Sikora was finishing cabinet doors that were being sold around the world.
Then a Korean company discovered Randy and the quality of his wood finishing. They offered him a contract to finish 2,500 cabinet doors a month. For this new expansion, Randy built a shop from the ground up. "I built all my racking, had a spray booth, warehouse. They shipped me the doors and I stained and lacquered them. Then they would come and crate the doors, and off they would go to Korea."
And in his downtime—and for a satisfying change of pace—Randy was designing and creating custom kitchens for people in his network and their referrals.
So when the Asian recession hit in 1997 and the Korean contract ended, it was no big deal. "I got into kitchen cabinets. Sure, I continued custom finishing—for 15 different cabinet makers. But I'd always be picking up nice cabinet jobs, through word of mouth. I was always building."
The Techwood Fine Finishes Workshop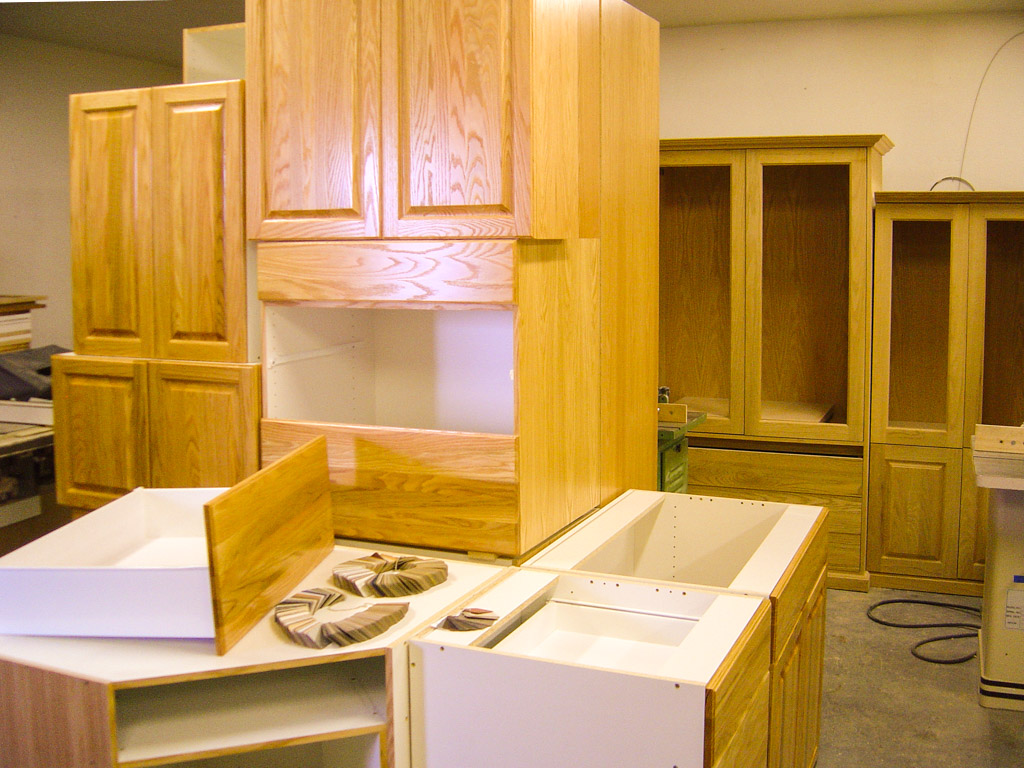 Today, Randy operates Techwood Fine Finishes from his shop 45 minutes north of Edmonton, Alberta.
The workshop houses the materials, equipment, and precision machinery for the making, assembly, and finishing of cabinets.
It's where his clients go to inspect the finished cabinets before they're installed.
Situated next to the workshop is a 20 foot, light commercial grade sawmill. Randy uses it to process local felled or recovered timber for special projects.
"For one of my big kitchens, all the drawers were built out of birch that I milled, cut, shaped, and made into drawer boxes. From my own sawmill. There isn't a cabinet maker out there that will do that."
True fit
In the grand scheme of environmentalism, the idea of using the materials that surround us has irresistible appeal. That's why the sawmill is so great to have. But there's another environmental aspect in building kitchens—or constructing anything for that matter.
"I try not to waste," Randy says. "Everything I do is custom, to fit."
He explains, "Standard cabinet widths are in 3 inch increments—24, 27, 30 inches. Most cabinet makers would order, say, a 30 inch wide box to fit 28 1/2 inches. And then they cut it down, and usually the client pays an extra charge for that. I don't do that. I go strictly by what size you need to fill the area. If you just make it to fit in the first place, you don't have to cut it down."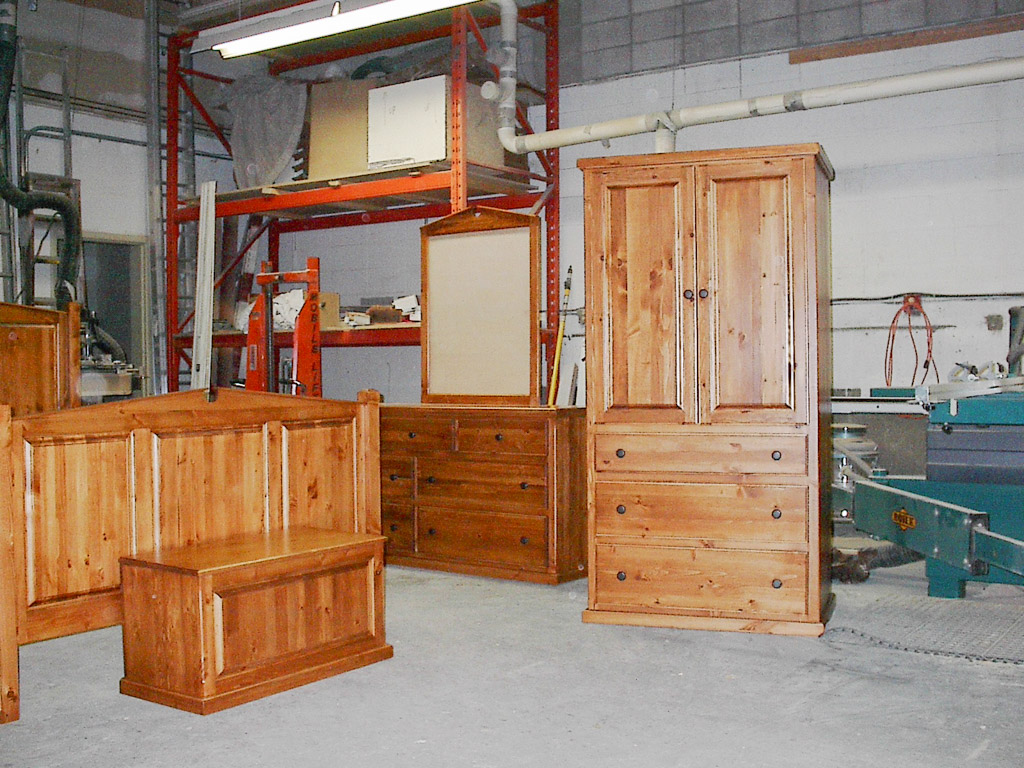 Woodworking legacy
Since high school shop class, Randy has lived and breathed woodworking.
"I loved shop class as a kid. I was always building things, always a carpenter one way or another. I'm just anything to do with wood."
A 2002 project
To talk to Randy about your kitchen project, call 780-902-3293 or email techwoodrs@gmail.com.