From start to finish, here are the four stages to getting your
Techwood Fine Finishes dream kitchen
Stage 1. Design
1. Create your vision
For many people, this is the exciting part of the process. A good place to start is to think about all the things you want to do in your kitchen, the major appliances you want to have, and what you need to store in your space.
Start collecting images and swatches for ideas and inspiration. Some people use a Pinterest board. Try drawing some sketches.
Are you working with a designer? That's great—but it's not a requirement. 90% of the time we design the kitchen with the client.
2. Call Techwood Fine Finishes
We come out to you to discuss your new kitchen. If this is a renovation, we'll also take measurements.
3. Review and finalize drawings
We produce a set of drawings and a price quote for your review. If there are any changes to be made, this is the time to make them. Typically we allow up to two rounds of revisions.
Once you are happy with design, a deposit of 30% is due.
Stage 2. Build and inspect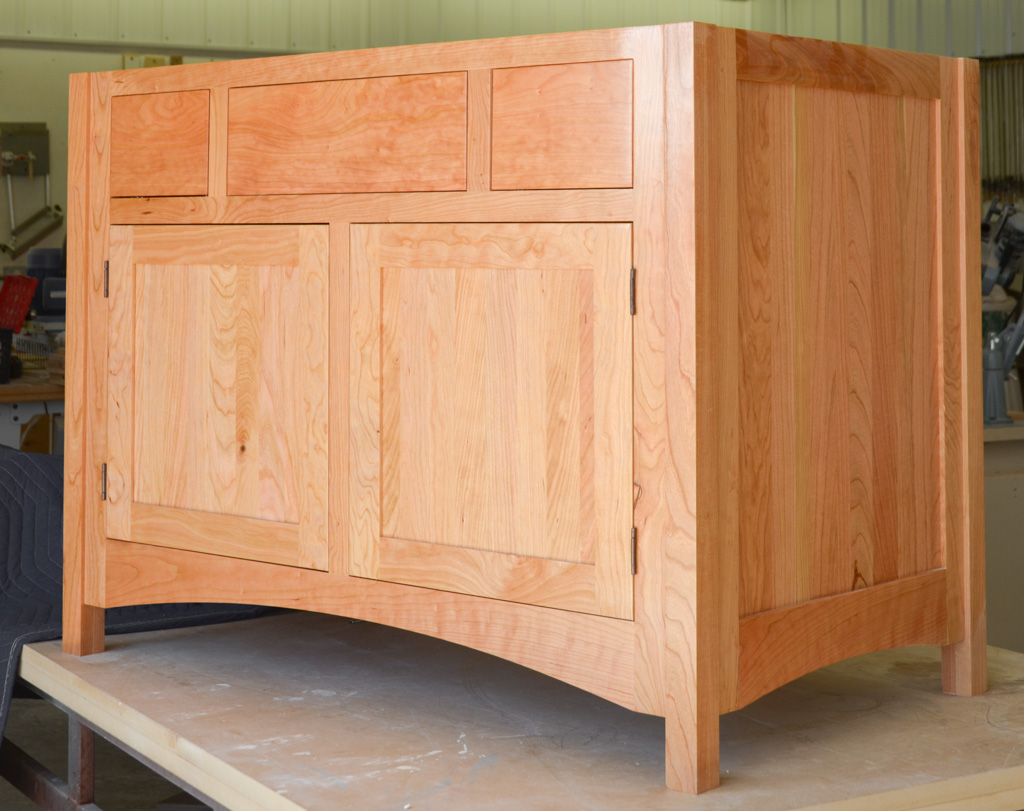 We go back to the shop and begin cabinet construction.
We know this doesn't matter to you, but here's a run-down on what we do: The wood is ordered and/or put through our sawmill, then cut on site. Doors and moldings are milled. The boxes are built. The cabinet units are assembled. The wood is finished. Hardware is added.
Here's where you come in: We call you for the inspection. You'll come to the shop, 45 minutes north of Edmonton, and you'll inspect the cabinets and give your final approval.
The remainder of the price less a small holdback will be due.
Stage 3. Kitchen installation
It's a big day. We come in and install the finished cabinets. The holdback is collected.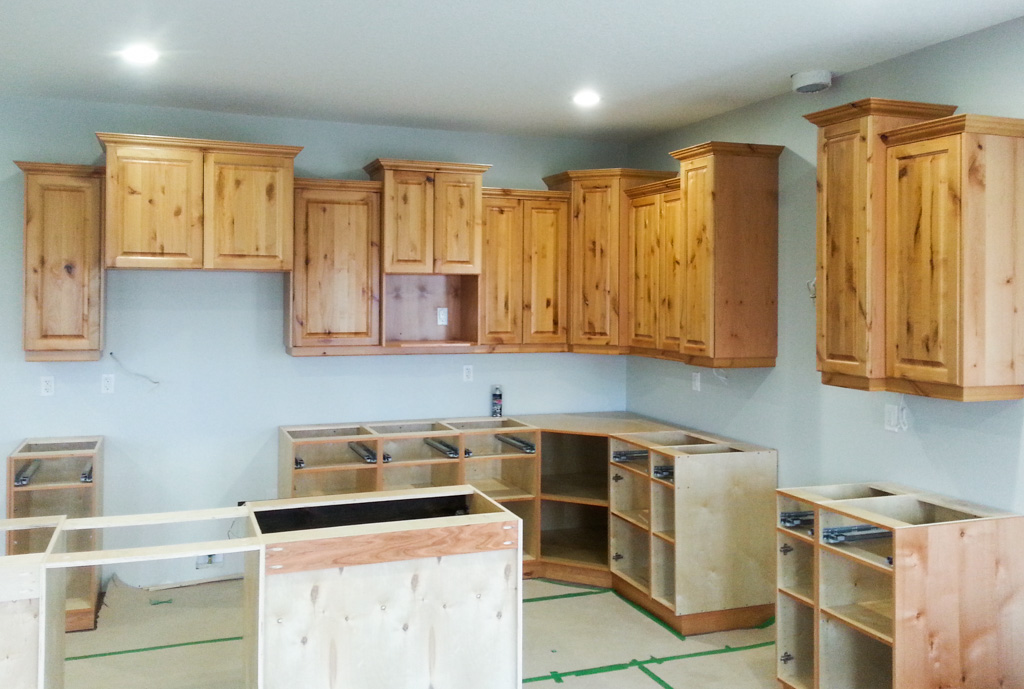 Now your kitchen is ready to receive your countertop (if we didn't provide you with one) plus your sink, cooktop and any other extras in your design.
Stage 4. Move in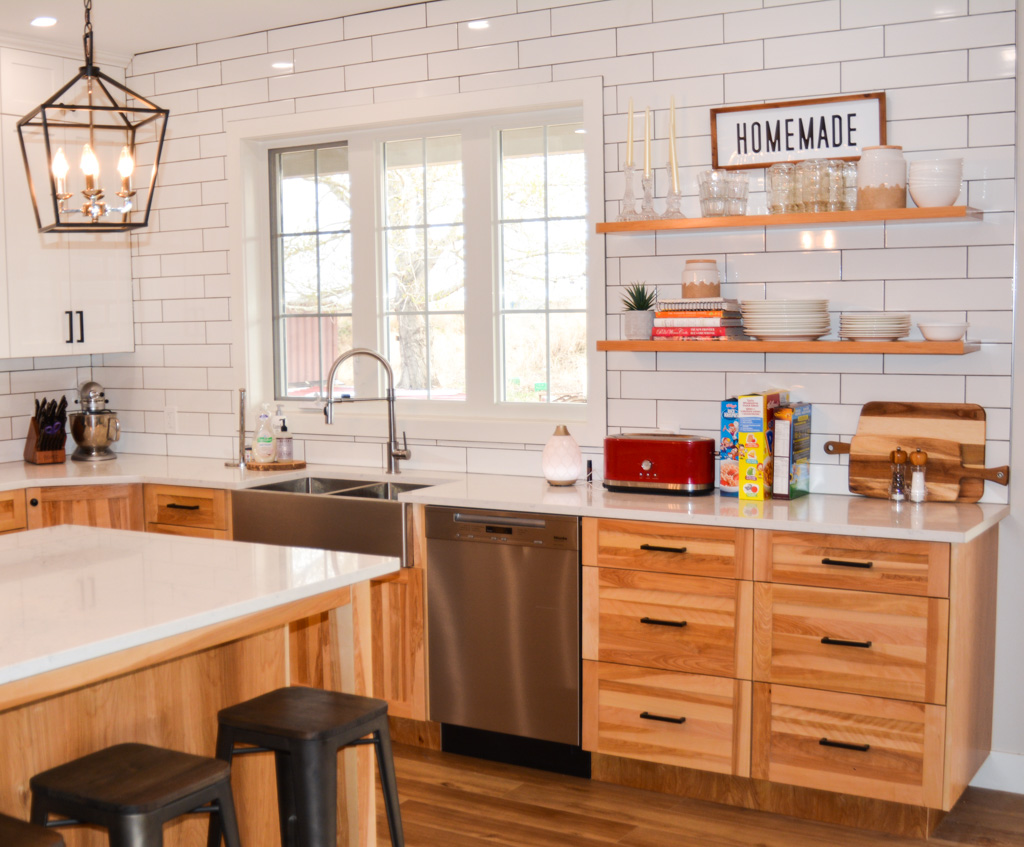 Now you can unpack your dishes, glassware, pots and pans, and appliances and set them in their new places…
Fill your drawers with cutlery, tools, and linens…
Slide your groceries into their designated spaces…
And pat yourself on the back, because you have just made your life so much better than it was before.
You did it. Now you can start enjoying the functional, stylish kitchen of your dreams.
If you have any questions or if you're ready to get started contact Randy today.